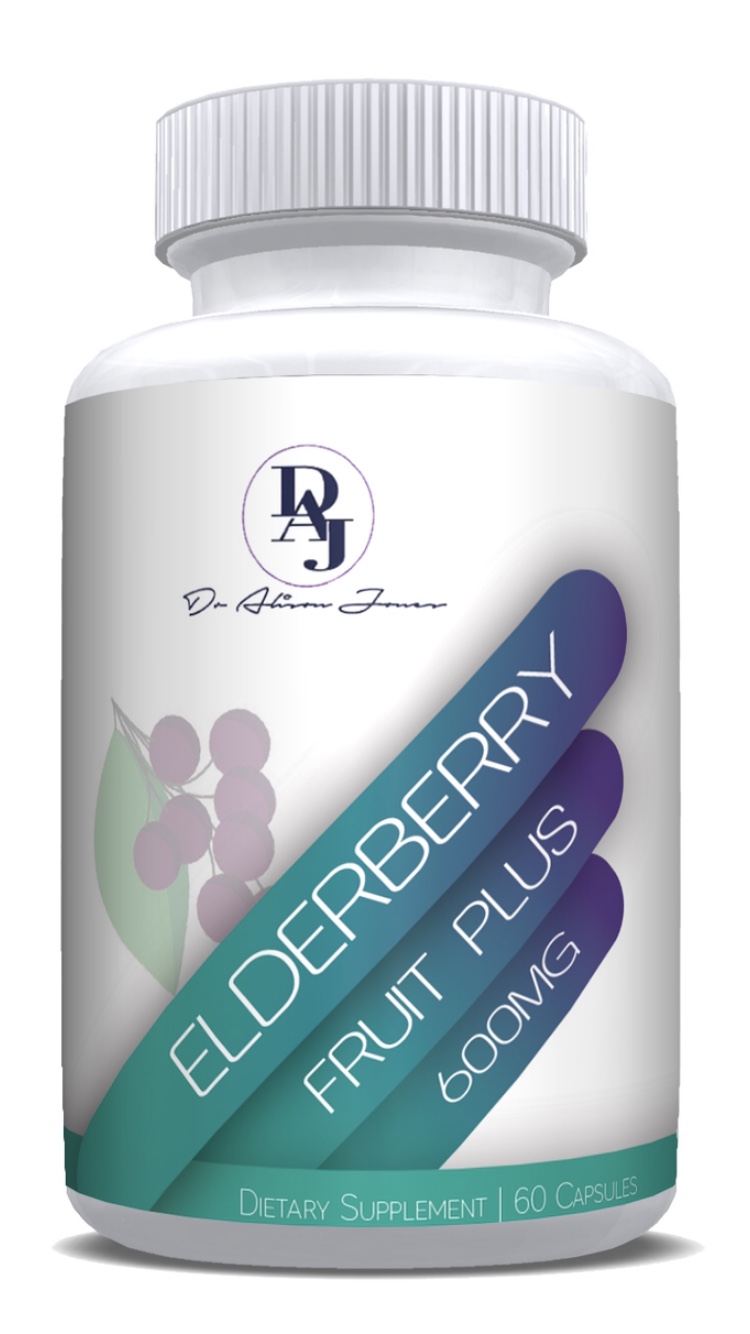 Elderberry
Natural antiviral benefits and contains a Anthocyanides, which are known to have immunostimulant effects.
Elderberry's health benefits include naturally improving colds, reducing sinus issues, inflammation, fatigue, and nerve pain. It aids in lowering blood sugar, may improve heart health and encourage healthy skin.
Ingredients: Elderberry Fruit Extract
Directions: Take one (1) veggie capsule twice a day. For best results take 20-30 minutes before a meal with 8oz glass of water or as directed by your healthcare professional.
* 60 Vegeterian Capsules per bottle